The careers education information and guidance provision (CEIAG) is an essential part of the Orchard Mead Academy curriculum.  It prepares students for the opportunities, challenges and responsibilities of adult and working life.
The main objectives of the CEIAG programme are to raise the student's career aspirations and provide them with this skills and knowledge to achieve these aspirations.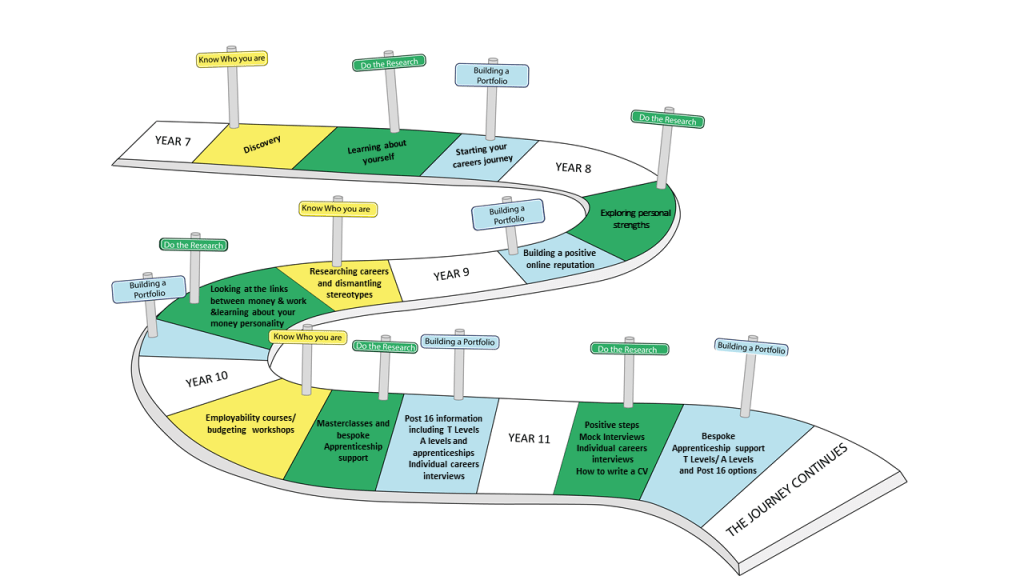 Students may make an appointment to speak to our Careers Advisor, Mr Readhead, by asking their tutor to make an appointment. Mr Readhead is available on Tuesday, Wednesday and Thursday to speak with students in the Careers Office based behind main reception.
Please use the below link to access further information
LLEP – 10 ways to achieve careers education at home (MISSING FILE)
College Open Events – 2020-21 (MISSING FILE)
Our Careers Advisor has created a video introduction and guide to completing college applications, see below:
Useful Links