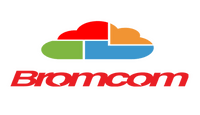 We have now moved to a new system, which replaces our previous Schoolcomms system. You must have this app, to receive school communications; including texts and emails. It is a vital source of information for families regarding behaviour, attendance and rewards for students, along with the source of communication between school and home.
We encourage parents to check the app daily for behaviour & homework entries and discuss as needed.   Any messages sent out from school will appear on your lock screen (ensure notifications are switched on for MCAS in your phone settings).
Many thanks for helping us to support you and your child.
Help and Guidance
If you require any guidance on how to log in or use the new app, please refer to the helpful guides below:
My Child at School User Guides
Student Guide to logging in to My Child At School (MISSING FILE)
Parent Guide to logging in to My Child At School (MISSING FILE)
Parent User Guide (MISSING FILE)